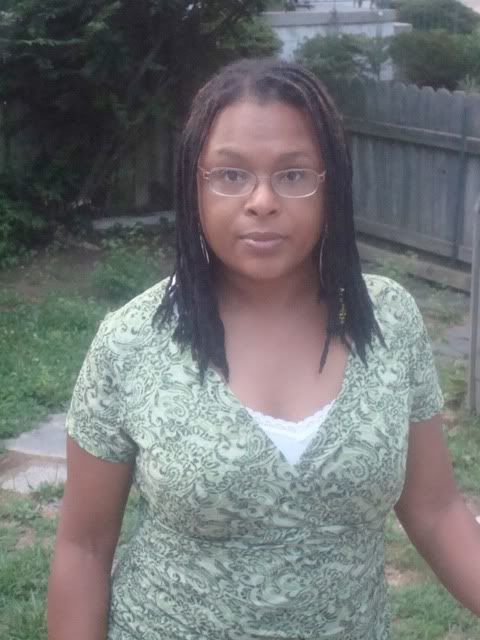 Sherimane before the drastic makeover! A beautiful successful woman who needed a boost to her wardrobe. Above she is wearing a sensible look but it didn't speak volumes. I wanted to give her statement separates that wouldn't wear her out like pattern dresses tend to do.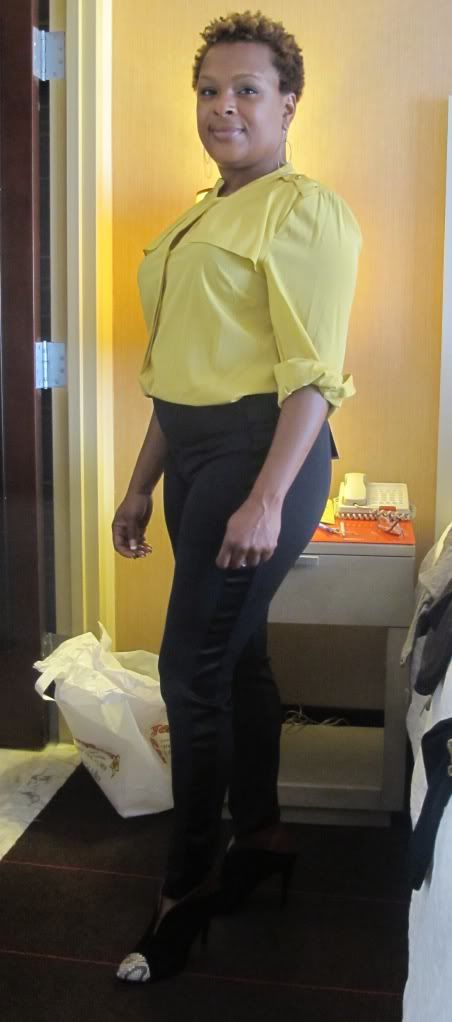 Yellow top from Ann Taylor is smart and sexy and can be worn multiple ways! Perfect for frequent travelers and women who don't want to spend too much time thinking about their outfits.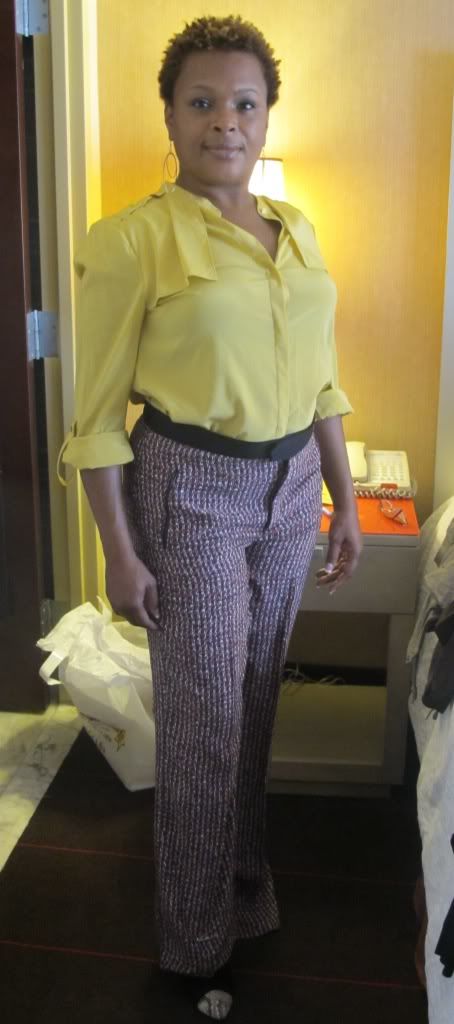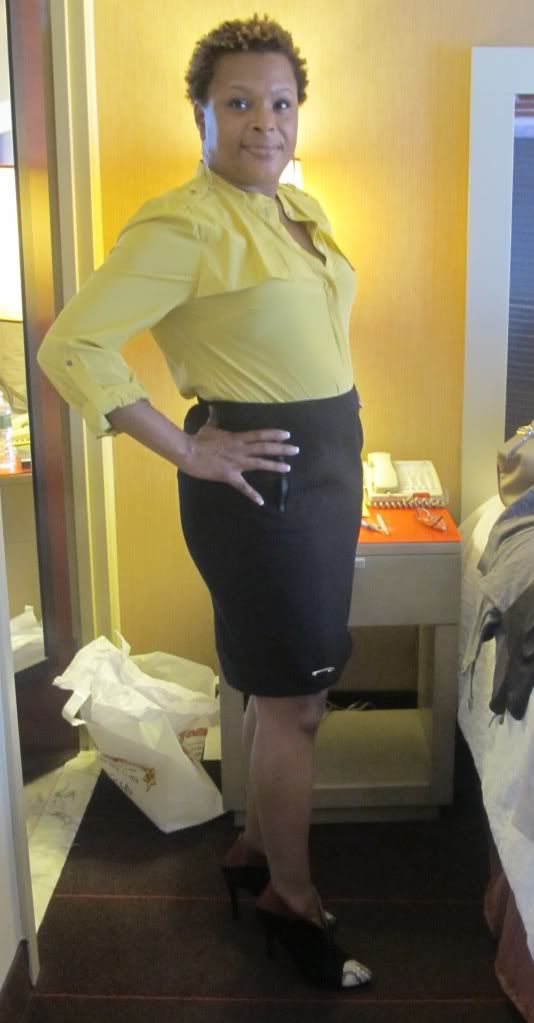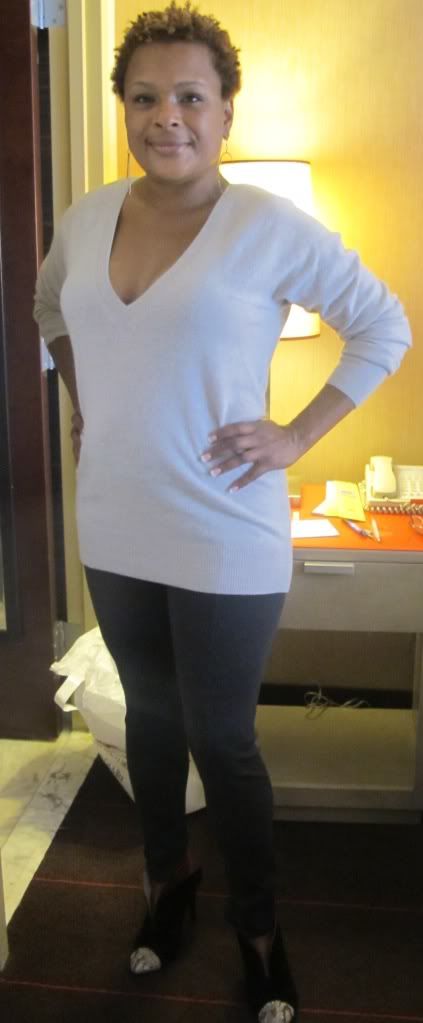 Dressing sexy begins at home. Roaming around in dusty pieces diminishes tolerance for the work involved in looking chic. Wear long comfortable v neck sweaters and thick leggings for a change of pace. Top by Club Monaco, Tights by H&M! I love H&M tights by the way!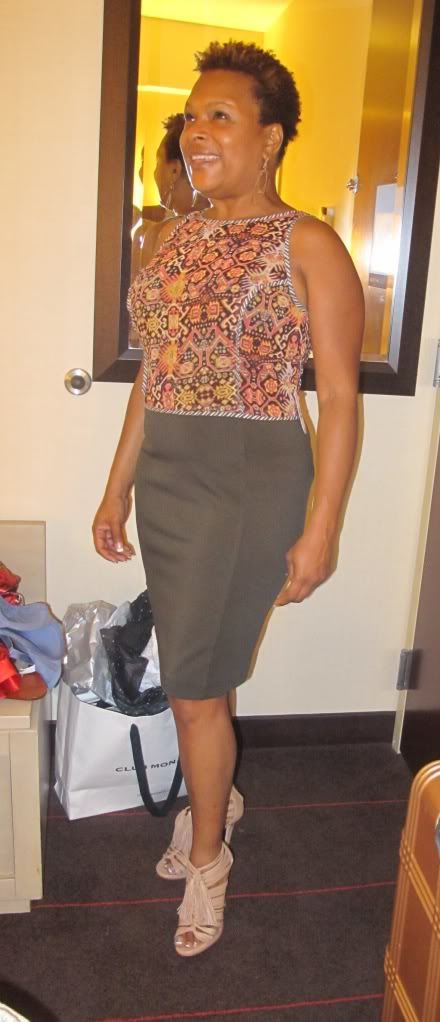 Giving her a bit of a bohemian with these ethic pieces but ensuring that the garments displays her figure! The dress is by Rachel Roy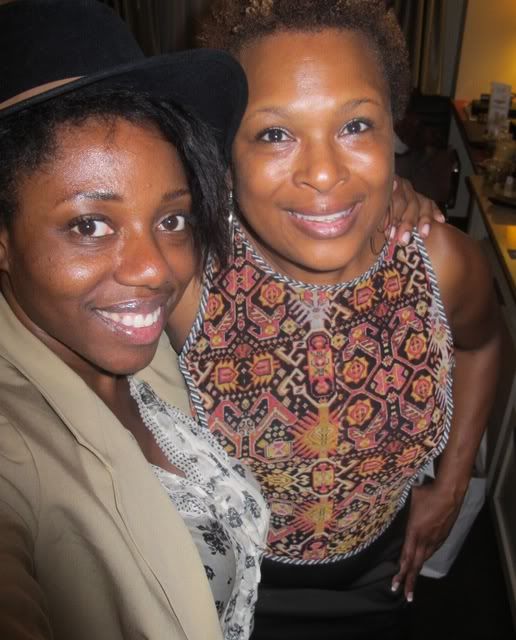 Several weeks ago I did a 5 Minute to Fab makeover on hellobeautiful.com with Sherimane a cook and IT executive. Sherimane is a very successful business woman and she wanted a look that conveyed that but didn't feel to serious. She wanted to look sexy (my specialty), approachable, smart but with a hint of bohemian as her bakery business on the side prides itself in all natural baked goods. So I knew a level of freedom and art was important to her.
When I'm styling someone who is on the go, travels frequently and needs a workable wardrobe it is important to me to give them key pieces that can work with multiple basics in their closets. If that step is missing people go back to dressing as they did before, because it takes too much time to figure out how to make the recently purchased wardrobe work.
I did a drastic makeover with Sherimane where I chopped off her hair with celeb hair stylist Q. I felt like the hair was heavy weight and didn't give her a light easy approachable appearance.
I got her this yellow silk blouse from Ann Taylor (which I must is making some great moves to appeal to women's sultry side) and worked it with a few pieces to show how far a great piece can go in a closet.
So elated for Sherimane!
xo