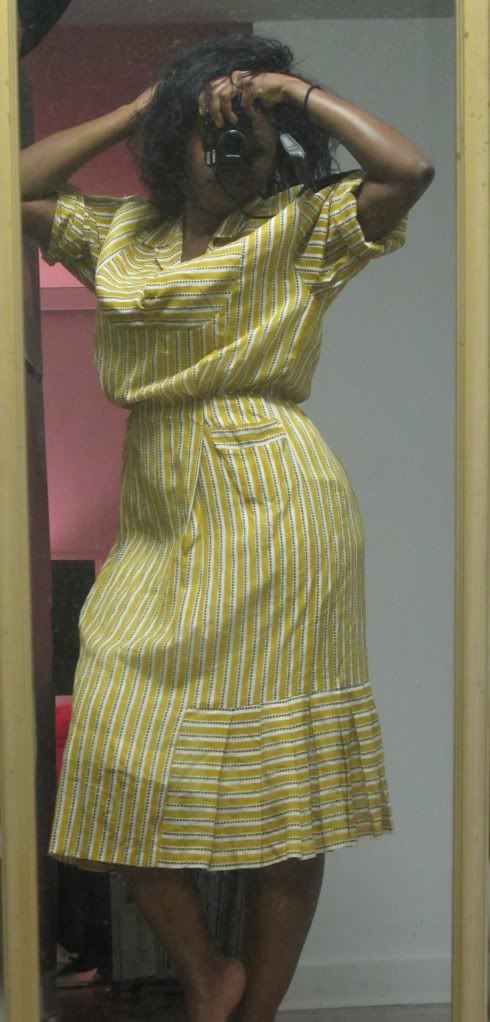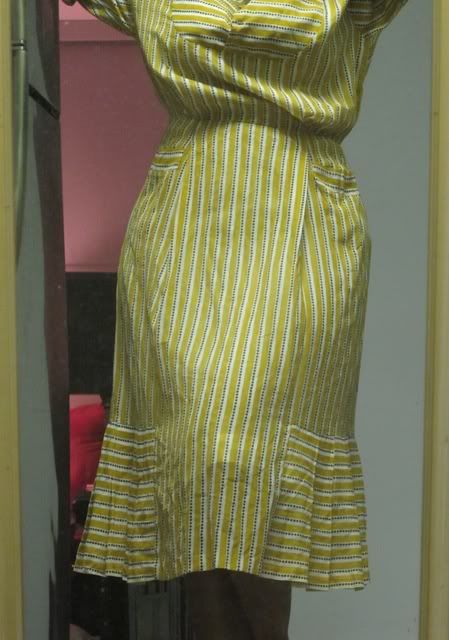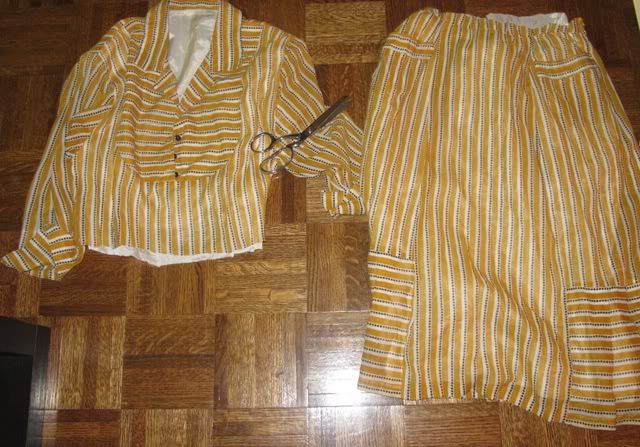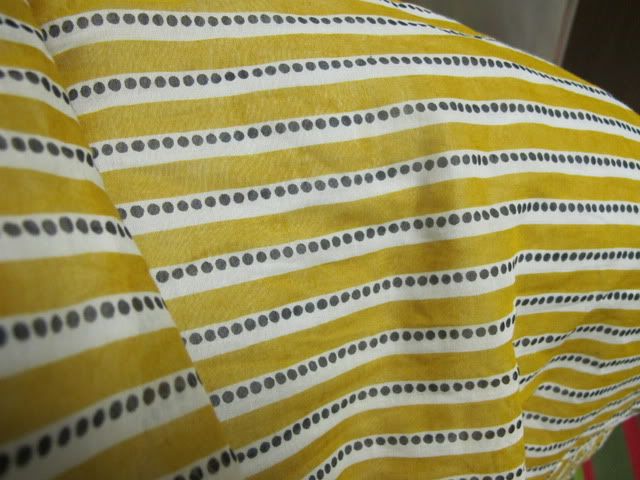 Recently I purchased this vintage dress from my vintage dealer. I loved the yummy lemon color. It reminded me of a summer kitchen! I didn't try it on when I pulled it from her, I eyeballed it and new it would fit my frame. But when I came home and tried it on, I instantly felt like I was cooking in someone's kitchen! Hello!! Did someone just call "The Help" That's how I felt dahlings! I had to make amends immediately as my sexy was diminishing by the seconds.
I took my fancy scissors and cut right above the elastic waistband I turned the dress that came from someone's kitchen into a 2 piece! Of course to be worn separately.
I wanted a top that was relaxed and cropped. The new top fit the bill! The skirt was long and flowly but the structured jacket works to anchor the look.
Whenever shopping vintage always shop viewing the garment with its potential, not for what it is.
xo dahlings!