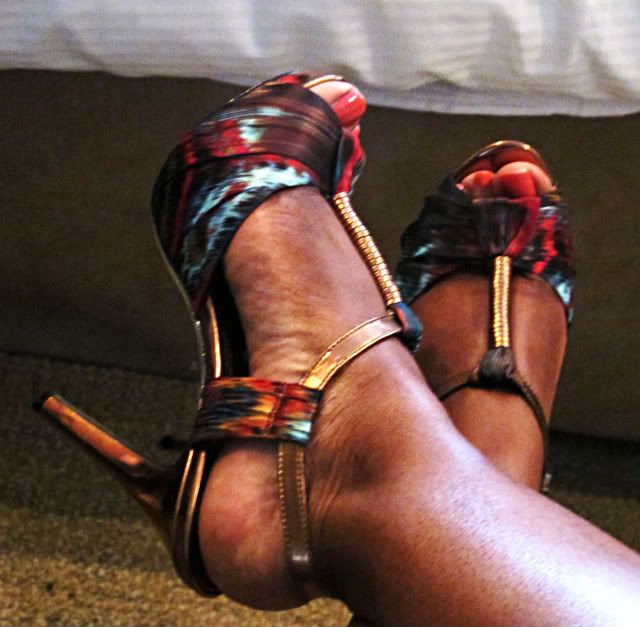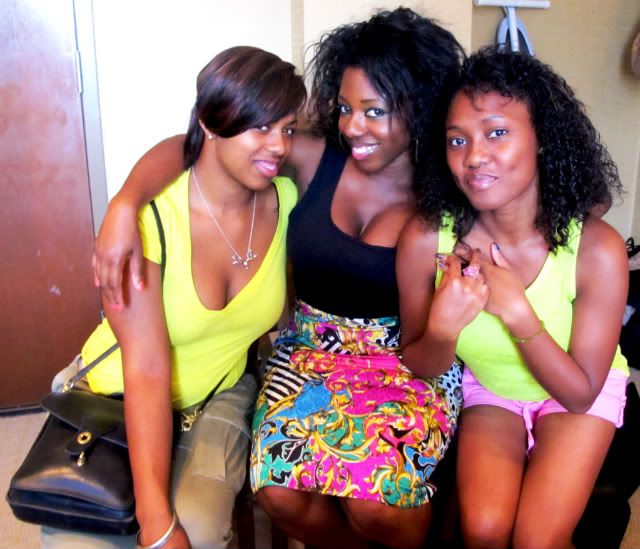 My lovely assistant Erika with a chic Coach bag, our associate producer Vanessa.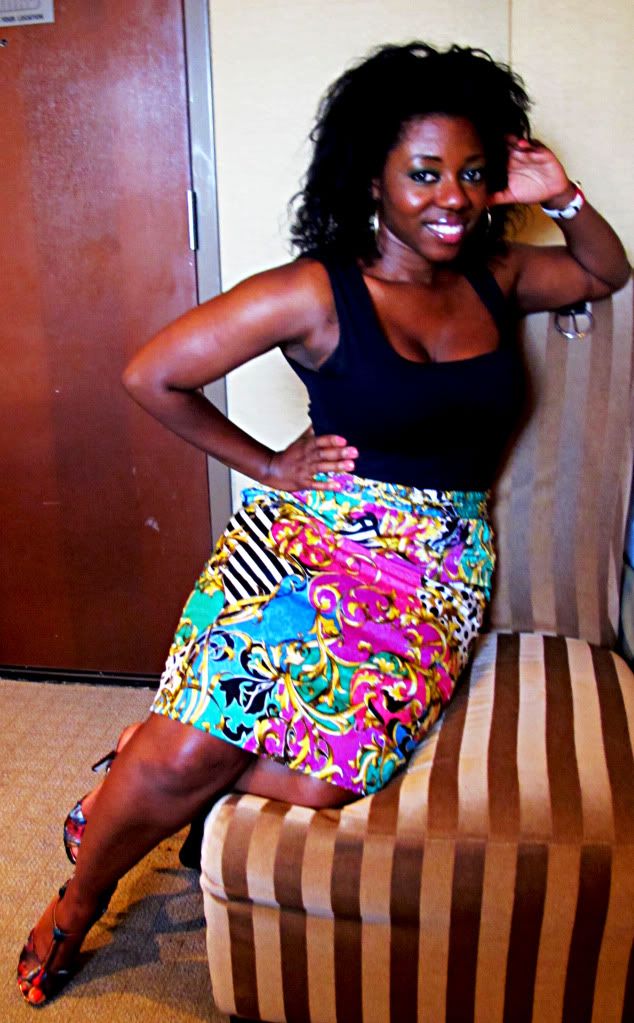 Behind the scenes of our next 5 Mins to Fab! Makeover session. This will be the most drastic so please stay tunes dahlings!
I wanted a very tropical summer sexy look for this episode. Which also met a very natural sexy hair. A nice change keeps the moments refreshing and interesting. I have been wearing my hair straight for 3 years and wanted to switch it up. The shoes were a nice kick to the pattern combustion! I scored these Aldo heels for $89!!!!
Top Zara, Skirt Vintage, Bracelet Balenciaga