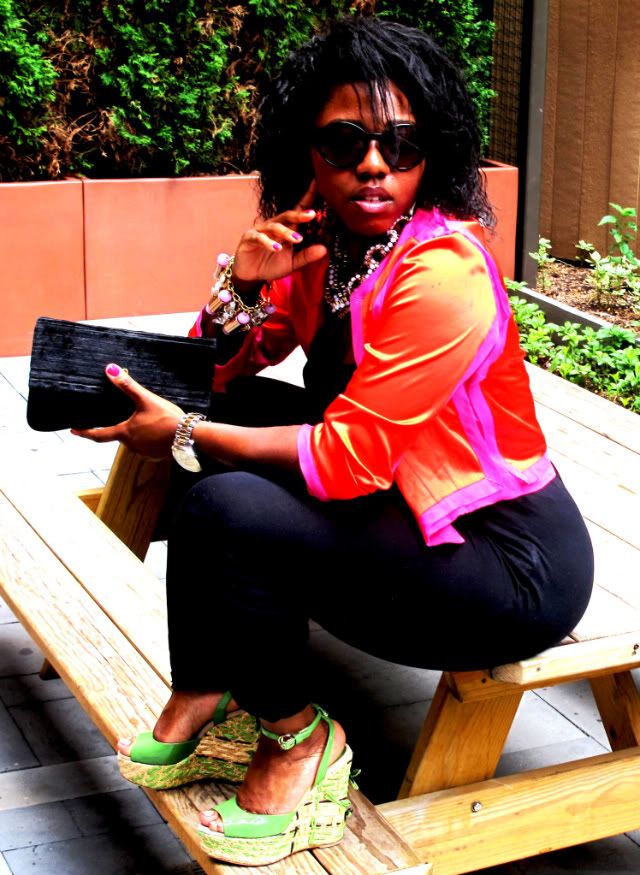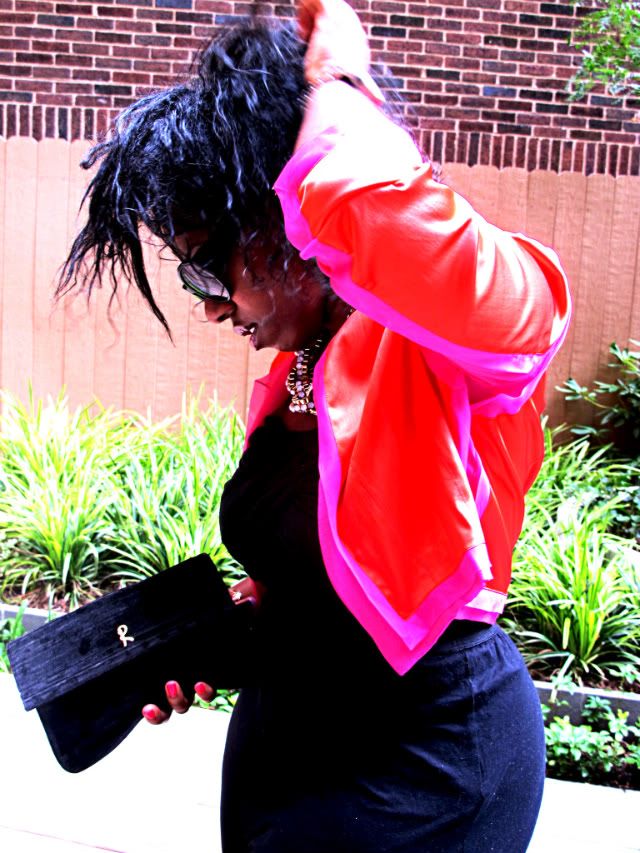 Its tough... but I'm sticking out the hair change. I have been wearing my hair straight for nearly 2 years, maybe longer. Its been so long I can barely remember the last time I embraced my natural curl. I have truly been committed to the frequent blow outs. No CHEMICALS here... This is all from blow outs! What's interesting however is how over the years the overuse of heating products has completely changed the structure of the curl. Now my hair is this random texture. I am in the process of embracing it and in the process I am giving my style new avenues to venture!
Let's see how this unfolds!
xo
Jacket by Gianfranco Ferre
One Piece by Zara
Shoes D&G
Bracelet Laruicci
OH And my new fav clutch by Roberta di Camerino Its like a velvet envelope! C'est Chic!