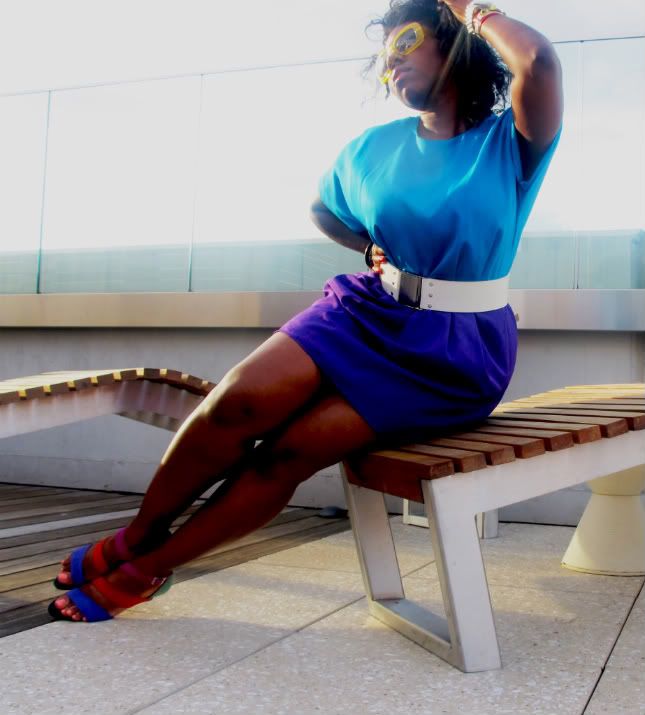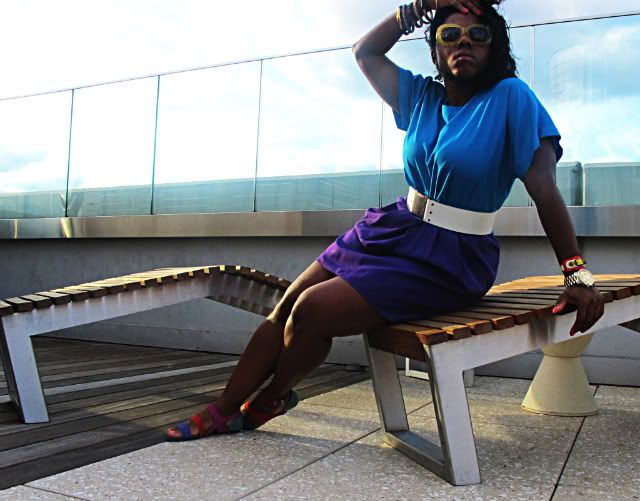 Hachy gave me this dress about a year ago and its been sitting in my closet because it was that awkward length of being 3 inches below the knee. So today as I'm rushing to get dressed with only 30 minutes to go before I am late for my appointment, mind you it takes 15 minutes to get there, I decide that I want to wear the dress. I couldn't fight it, once I make up my mind on wearing something, I do the Tim Gunn and make it work!
I took my superior cutting sheers, cut about 5 inches and created a clean hem after running the garment through the sewing machine.
The shorter length gave me the platform for being flirtatious with my style!
xo
Dress: Vintage
Belt: Kenneth Cole
Shoes: Armani