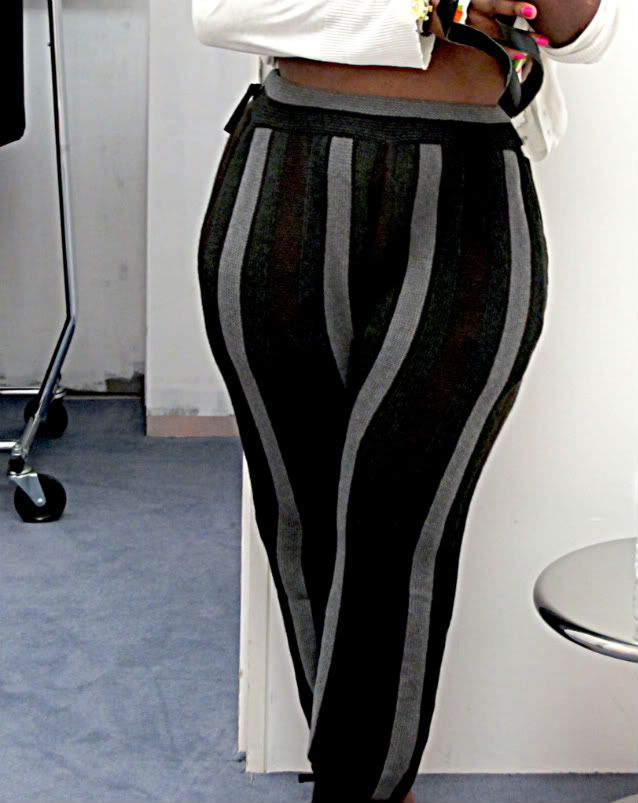 Sexy!!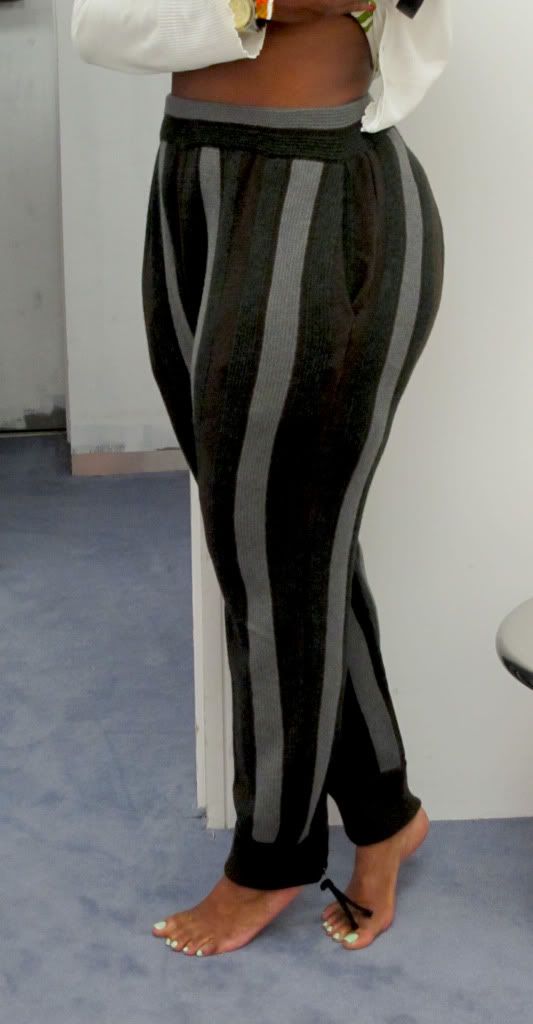 Sexier!! I've been on my workout!
URGHHH SLOW DOWN!! Disaster!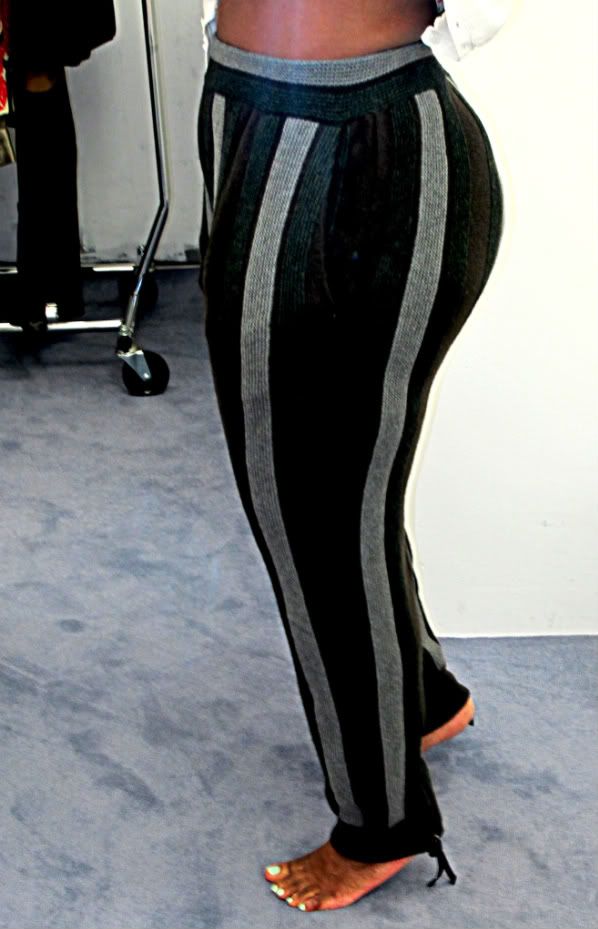 Not all vertical lines are created equally. Recently I was strolling on Madison Avenue between 60th and 70th street (aka betta have a black card avenue!!) and I decided to make a quick left on 67th street. I walked in with a floral tubal dress that I made 11 years ago, a white Balenciaga bag and my bright yellow Marni shoes. I went straight for the sale department to see the shoes on sale but nothing called my name, well maybe a whisper, but it wasn't strong enough to get me to come closer. Instead I decided to peruse the Pre-Fall rack.
I tend to invest in good pants because I feel like its the one garment that experiences the most wear and tear. From the walking, running (to catch a train) sitting (in sometimes inappropriate places) and me personally my thighs and butt is where I first gain the weight when I'm cheating so those stitches get the pressure kick when I decide to misbehave.
I tried on these vertical knit pants, as the lines seem to promise longer legs and slimmer thighs. Although knit can be tricky, I've experienced some success before so decided to give it a try. I asked for the pants in my size. They didn't have my size................................ but suggested that I tried the biggest size they have................................. The biggest size they had was 2 sizes smaller than what I wear! I eyeballed the pants and truthfully they did look roomy so I went to the fitting room.
Notice how the center white bars all of a sudden got drunk and decided they were gonna go towards my inner thigh! That unexpected turn spoiled the promises of flattering fit! So after doing this blog post, I decided I won't be spending 800 dollars on these pants.
xo dahlings!