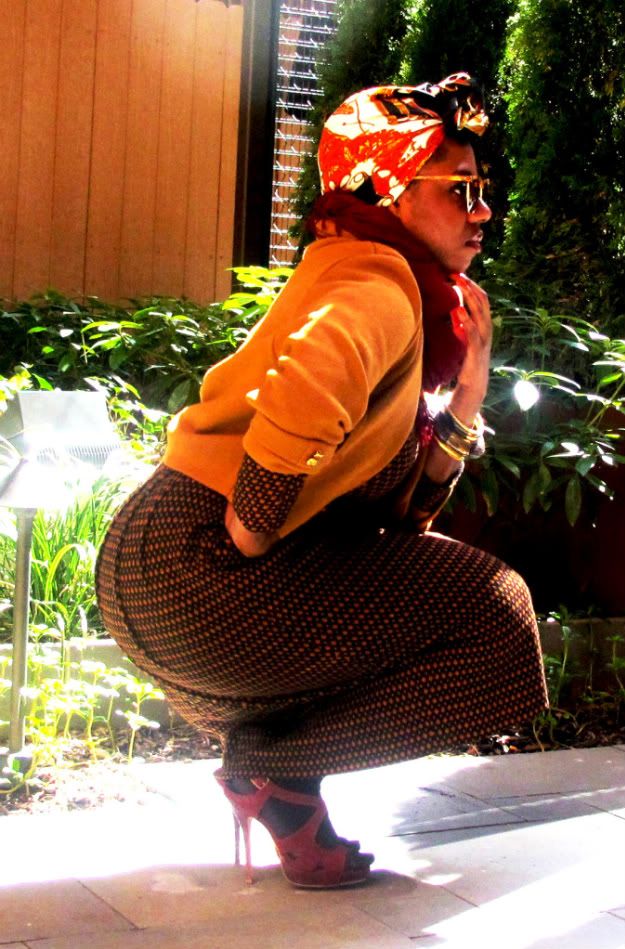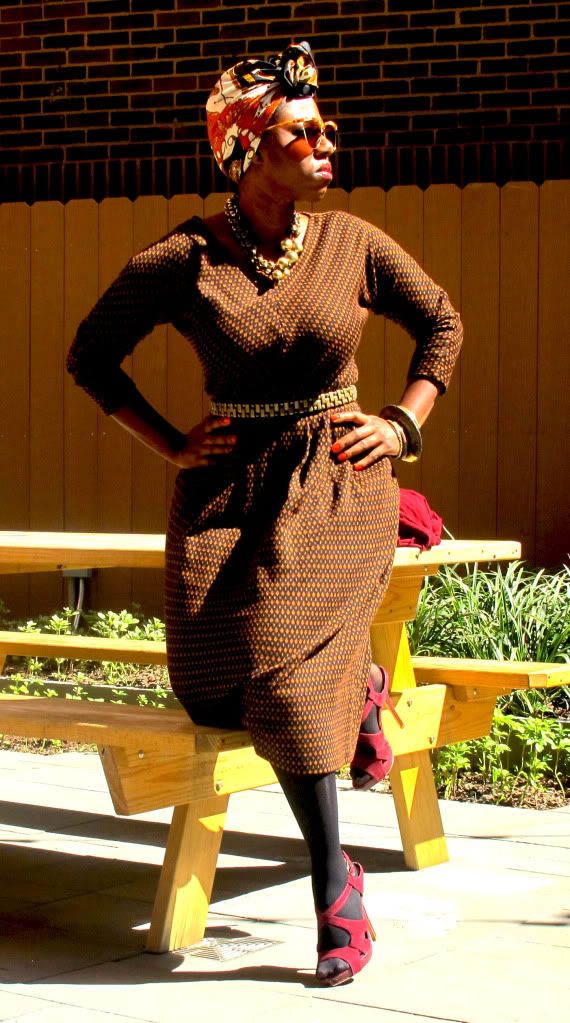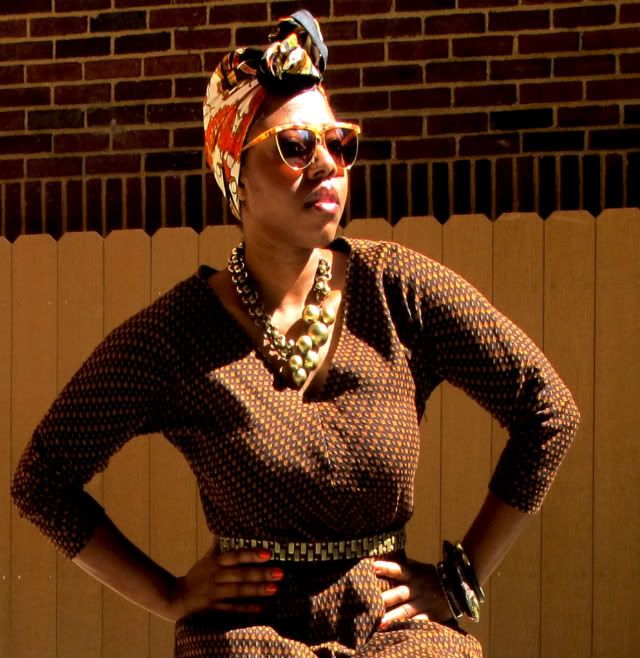 On Friday it was 70 degrees in NYC, 2 days later its down to 40 degrees. Sometimes that can be challenging for a wardrobe gearing for a Spring transition. Im set on not wearing anymore of my Winter Coats. As I type this, my building handy man is building my new wardrobe to house the coats I picked up last season; a rich egg shell Gianfranco Ferre coat, rabbit fur lined Cavalli anorak and one of my new favs a Max & Co coat that I wore with leopards (a la Dolce & Gabbana) as well as previous seasons' outerwear.
So today I decided to wear some of my heavier dresses. I'm wearing a vintage Lord & Taylor piece that cinched pleasantly on my waist! I paired it with my new fav crop jacket! I love this rich cognac piece as it adds an instant chic to my looks. The color reminds me of vintage Gucci shoes.
I always push the buttons with pattern mixing, it adds a certain unique dynamic that makes me feel like moving art.