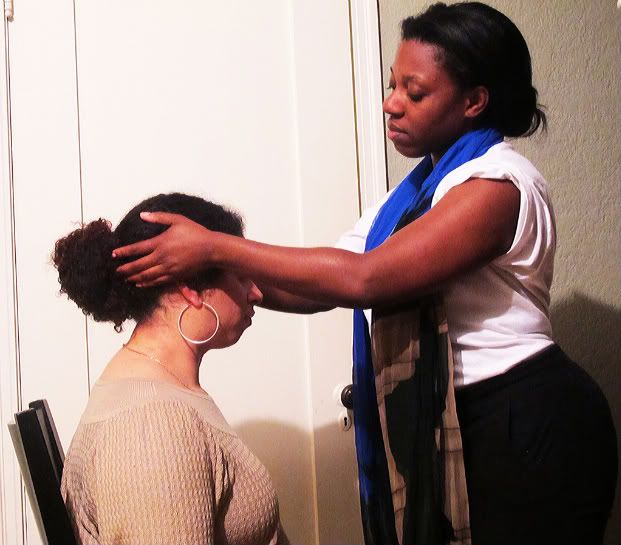 1. Hair must be pulled in a bun for a crescent effect, or braided with the hair tucked in with a bobby pin if you want the back of the head flat.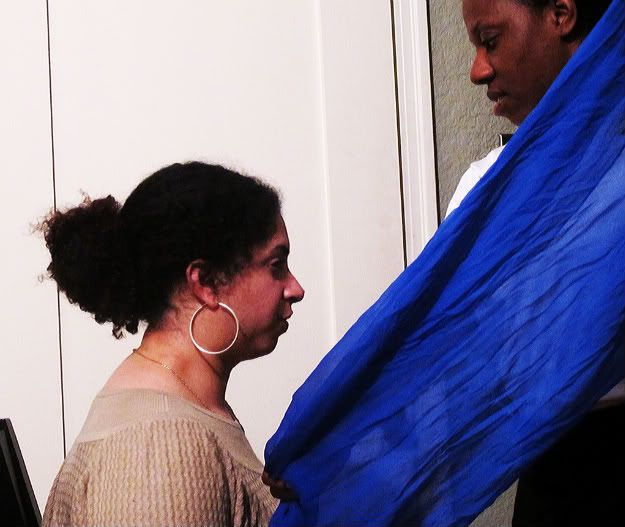 2. Fold the fabric in half as it will provide more weight, thus making the fabric stiffer which will allow it to stay in place better.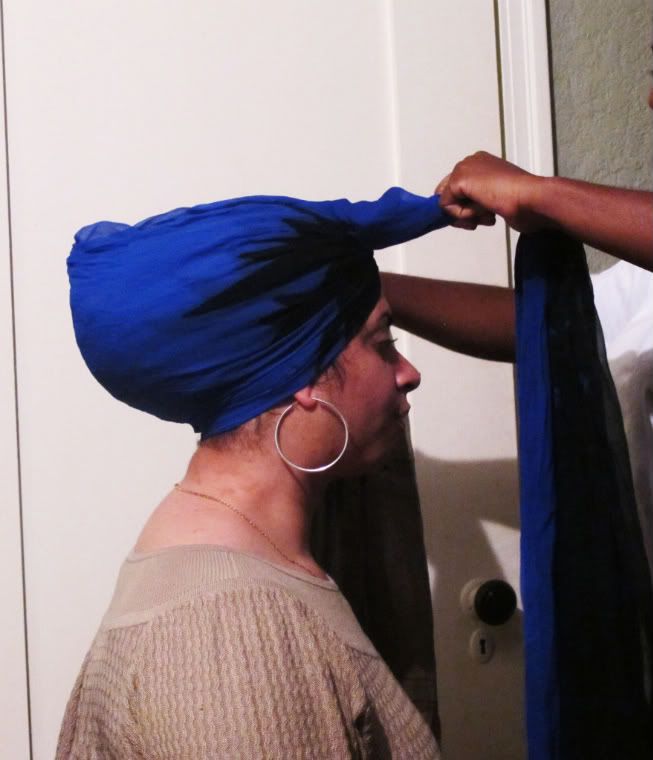 3. Wrap the head placing the fabric close to the hair/neckline. Then pull tight to flatten bun a bit.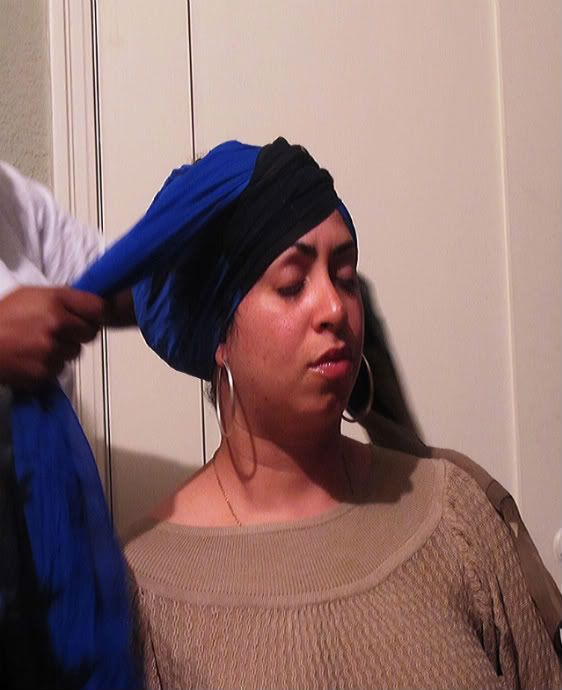 4. Cross the ends one on top of the other.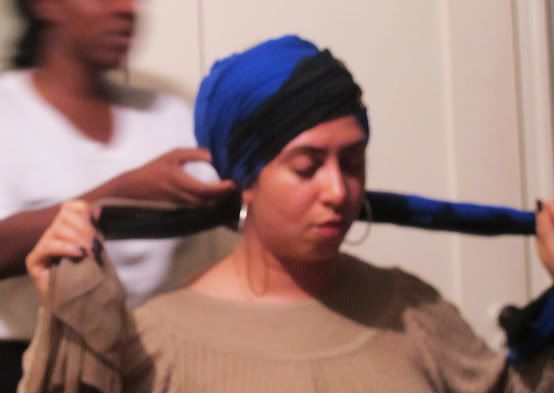 5. Cross over on the back and pull forward.
6. Cross over on top. At this point you should have done a total of 3 crosses.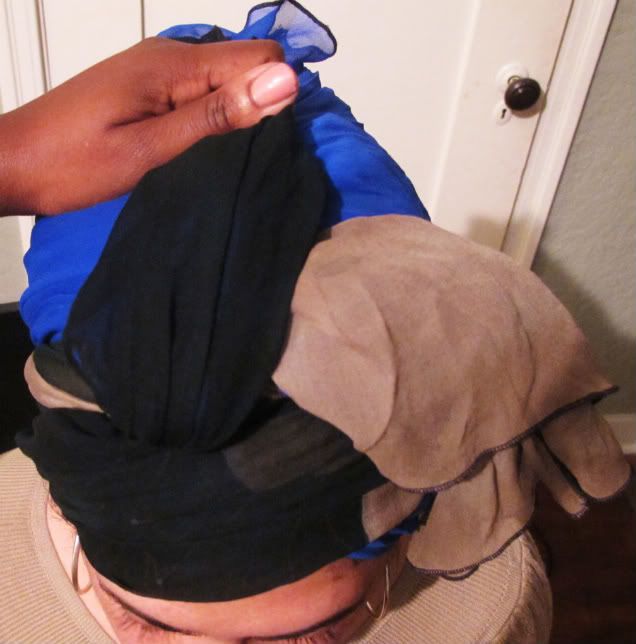 7. Gently pull the piece that is on the right side of your face to the center top of your head.
8. Gently pull the piece on the left side of the face over the piece on the center top and took it under the layers to hide it and smooth the top surfurce.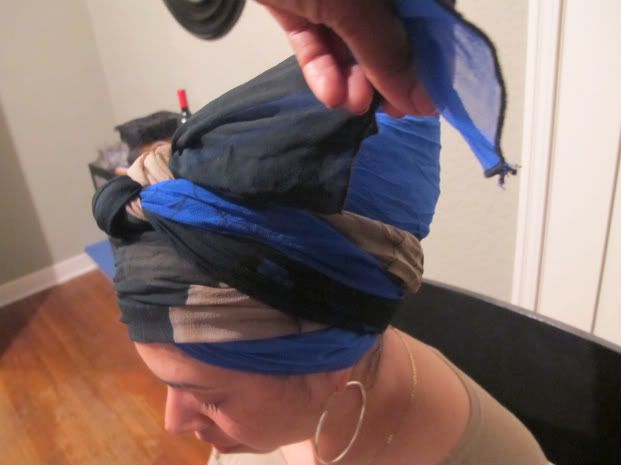 9. Take the piece on the center back and tuck it under the layers of the left side.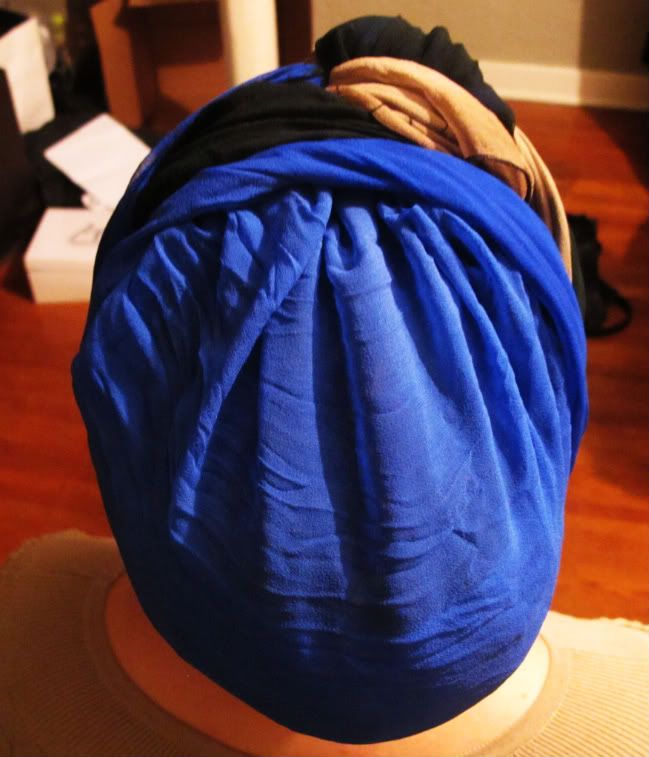 The wraps and cross should be on top covering the very first layer creating this nice pleating gathering effect.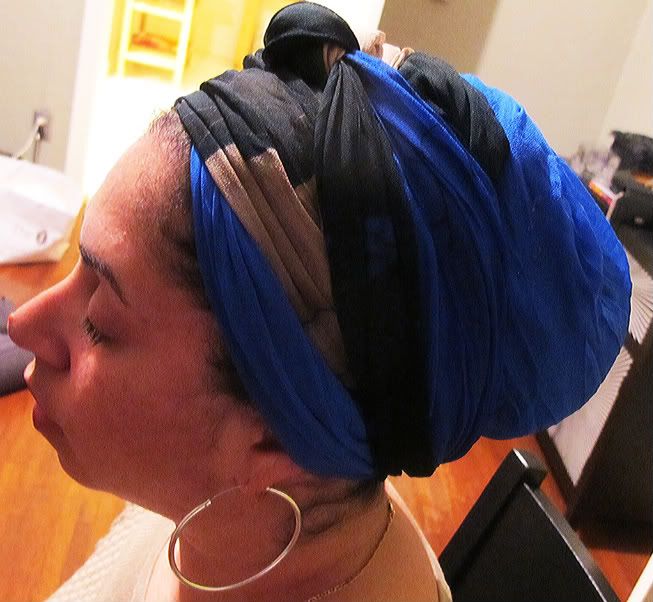 A few months ago I did a post on a recent trip Hachy and I did to the zoo. A reader asked me how did I wrap Hachy's hair. I hope this demo helps for those days when we we want to show an ethnic chic side.