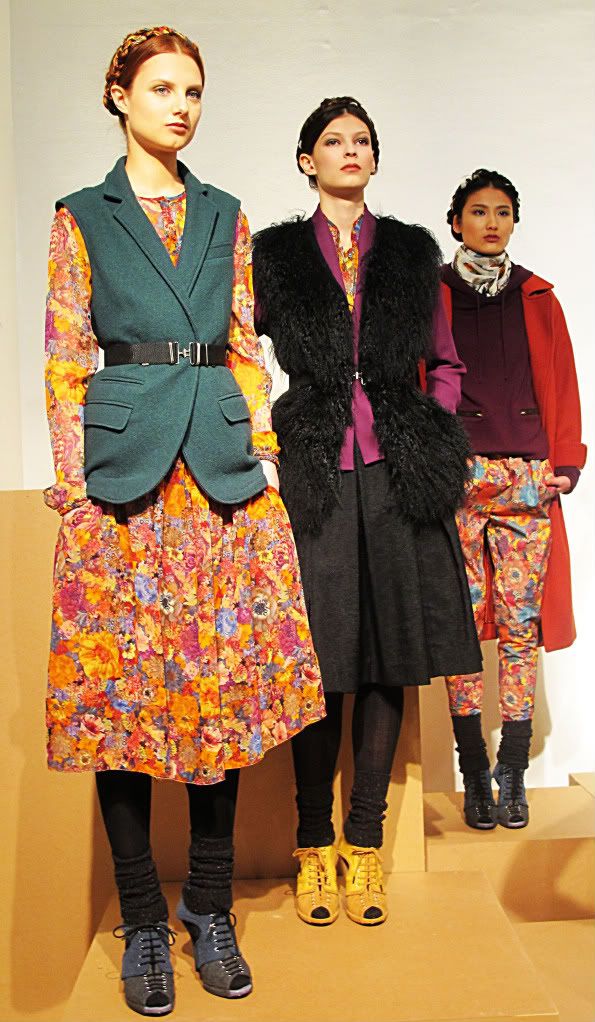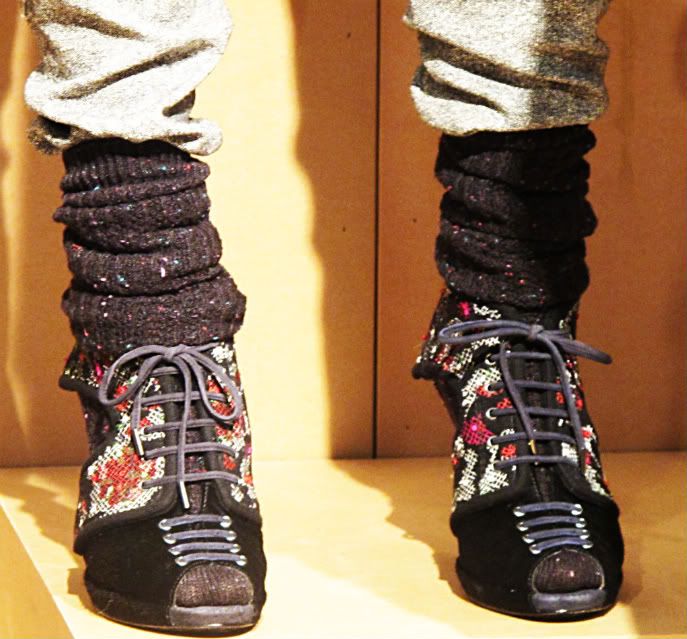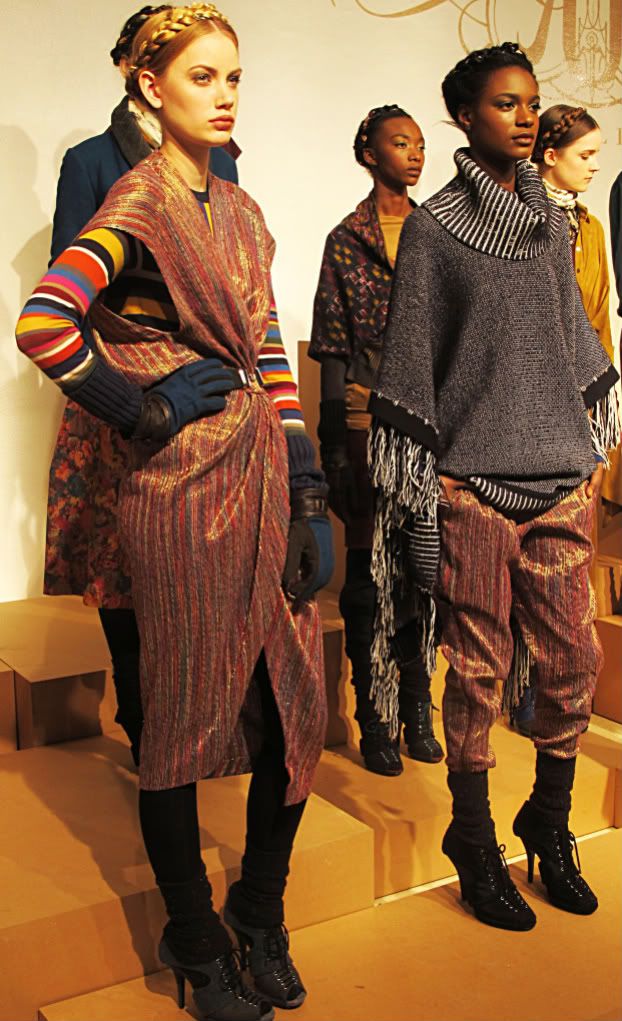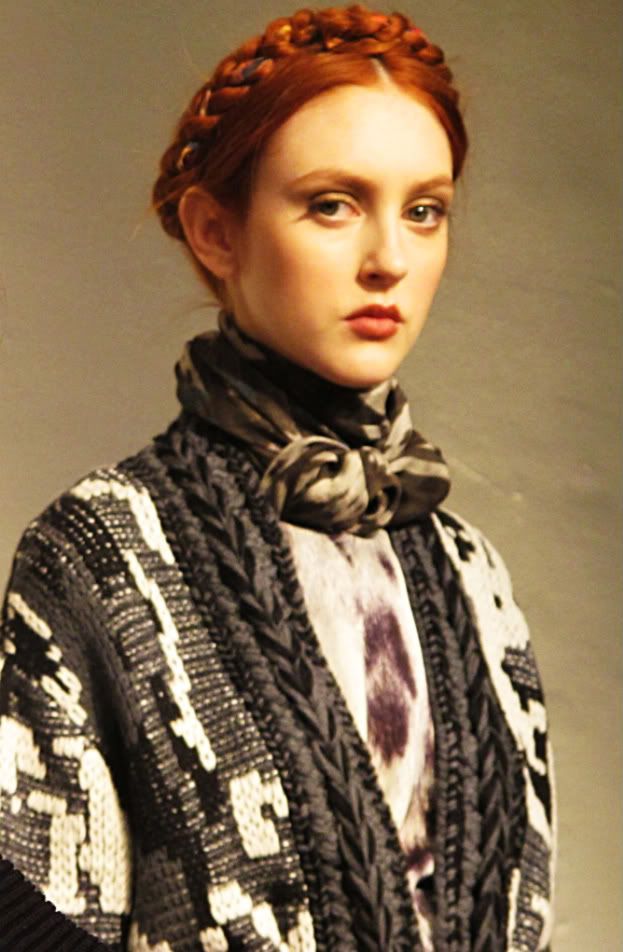 Its a Northern African meets, Bohemian prairie with a strong splash of city cool made possible by the good styling and overall vibe of the collection. I loved the wood teal vest. Its a great piece for Fall, as there are always those days where you don't need full heavy pieces. I would love to pair that teal vest with a Gap gray crew sweater short sequin skirt, black tights and platform booties.
The genius behind Roy's collection is that you can break it apart and find pieces that will stretch your wardrobe out for multiple uses. For example the multi colored metallic pants can be worn with a crop boat neck sweater and pumps or a black boyfriend blazer belted. Its that one accent piece you wish you had the day you're feeling festive!
Can't wait to shop the collection!
xo