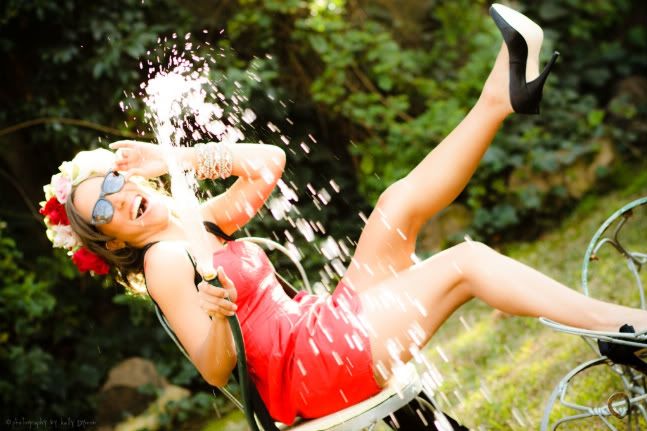 A couple weeks ago Hachy and I did a shoot with actress Robin Thede. She's one of the new stars of Jamie Foxx and Affion Crockett's sketch show that will air late spring this year. Hachy is the costume designer for the show and we did a brief photoshoot over the weekend. Kelly Dymon photographed our story depicted a young "housewife" waiting for a man to come home who doesn't exist!! Sorta like a young Miss. Havisham.
We used random resources we had in our possession to truly create an impromptu shoot.
Way to go KELLY and ROBIN!!
xo