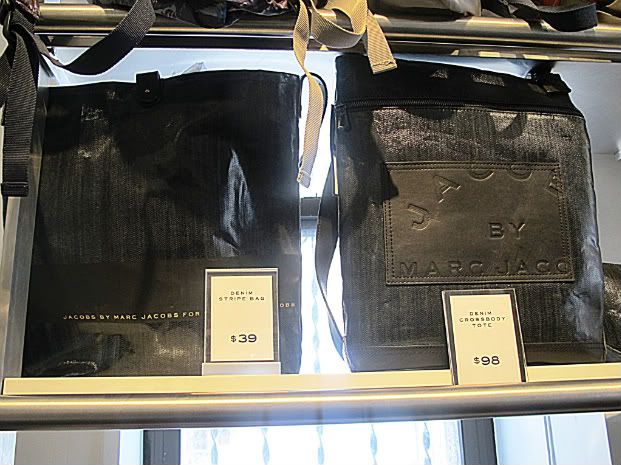 Marc by Marc Jacobs is great for the average guy who likes a bag that works for everyday, fashionable and doesn't cost too much money. It will last a while depending on how well you take care of it. Marc by Marc Jacobs accessories are known for their quirky appeal. From utilitarian options in canvas to leather a plethora of options are available online and in stores. Run a search for Marc by Marc Jacobs Mens Bags in Google and a wealth of links will come up. Above is a photo I took from the store.
YSL is the cream of the crop after Hermes and Goyard when it comes to high fashion accessory goods. Its an investment that will last you a lifetime with good care. YSL is for the men who wants you to know he just walked into the room. If you want to make a great impression on your peers and potential employers this bag says you're not needy, you got it!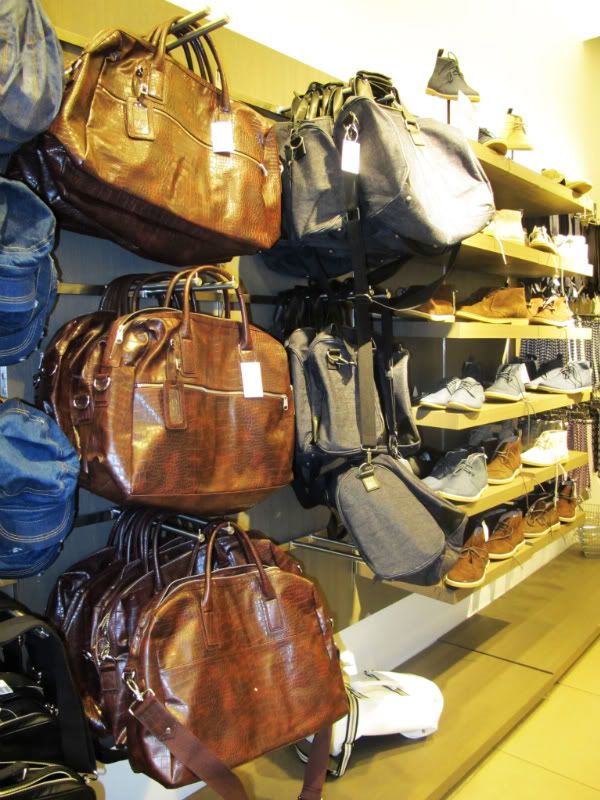 H&M the poster child for affordability and fast fashion. It won't last you till graduation first year law students. Especially with all those books you drag around all day. However it is very affordable and duplicates high fashion with cheap alternatives.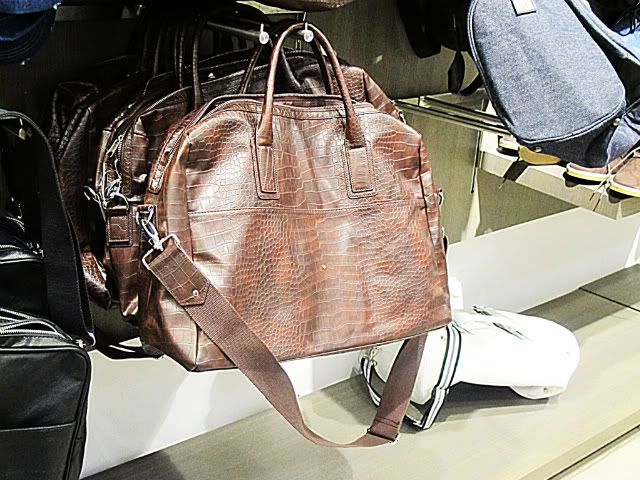 Here comes super minimal Prada. This bag is a soft leather made to look more cool with wear and tear. It is understated for the guy who likes nice things but doesn't feel like he has to parade the price tags.
Recently one of my Facebook friends asked me about the proper bag for a business/casual guy on his way to first year law school. A million different bags came to mind. As the male fashion industry is becoming more glamorized the options for the average guy are increasing rapidly!! We may have to make this a monthly post. Let me know if you guys want me to keep you in the loop.
Please visit online stores for prices.
xo