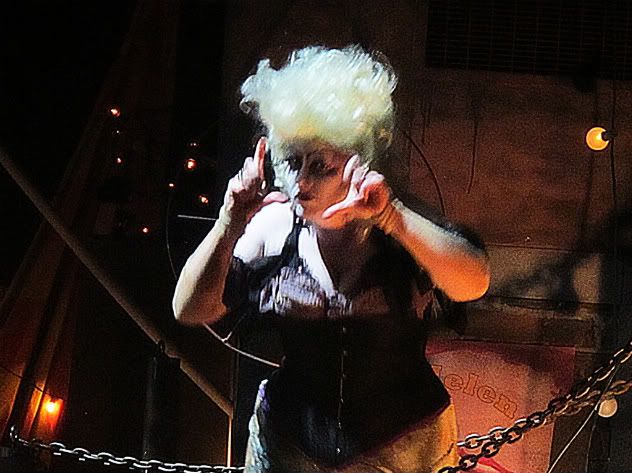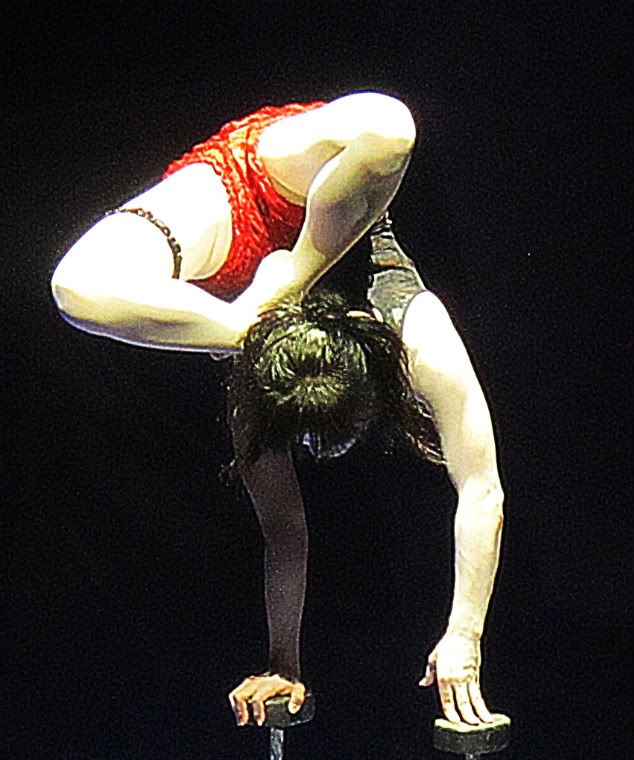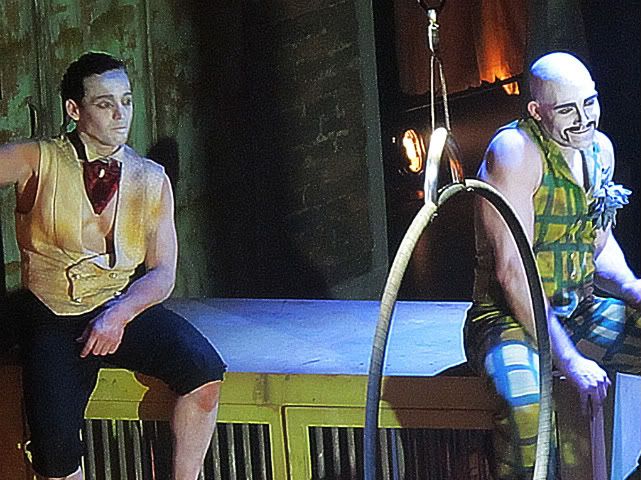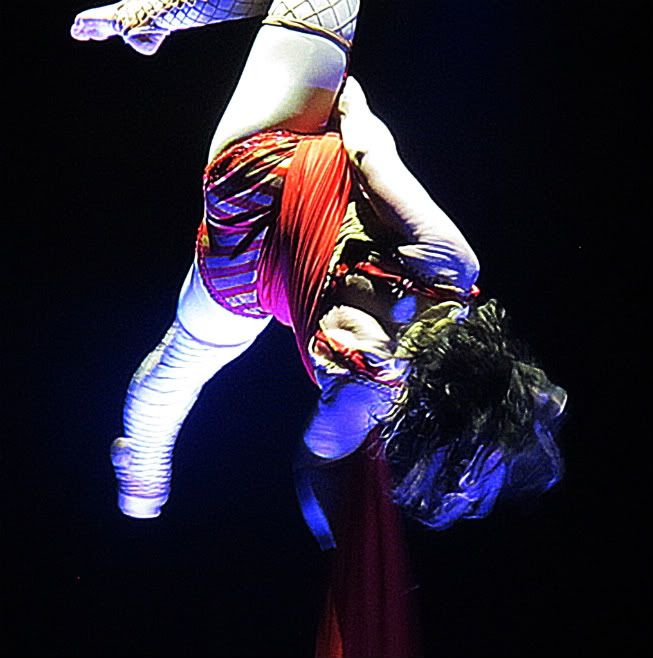 About a week ago, we celebrated a friends birthday by attending the Cirque Berzerk show in Downtown Los Angeles. This spectacular show left me in awe with the incredible acrobatic acts and the grimy costumes that were well tailored yet allowed totally flex-ability for the cast.
I love this first picture where the singing lady was telling me to turn my cameras off while she was singing!!
If you're wondering why my jacket looks so familiar its because I pulled Hachy's jacket out of her closet!