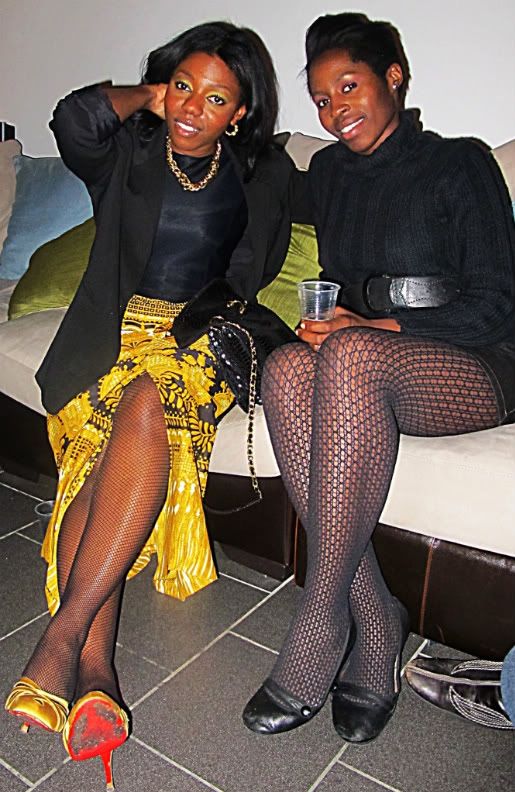 While at a friend's loft I got into a conversation with this beautiful young lady sitting next to me. She was telling me about a trip she was taking to Italy a few years ago. She was on a flight reading the Bible in Italian when a woman, engaged by her reading selection had a conversation with her about it. The lovely lady told her she was more than welcome to come by and visit her home in Italy. They exchanged information and promised to keep in touch.
A few days later the young lady sitting next to me in the photograph walked into a Ferragamo store as the woman on the flight instructed her to do so and asked for the name on the card.
In no time she found herself spending the night at the Ferragamo residence in Italy! She was taken back by the pictures and shoes worn by fashion's most iconic including Marilyn Monroe.
I hope such pleasant surprises take us over during the next year. What great expectations!
Jacket DKNY
Dress Vintage
Jewelry Sequin
Shoes Christian Louboutin