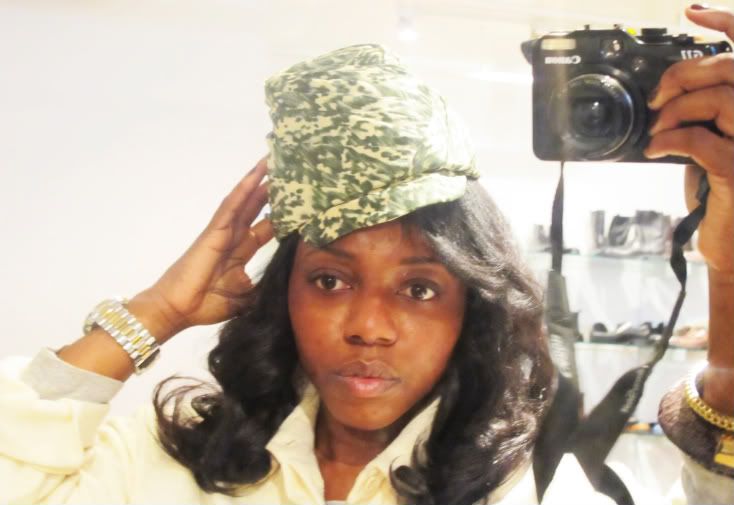 Tried on Timo Weiland Hat while in the showroom.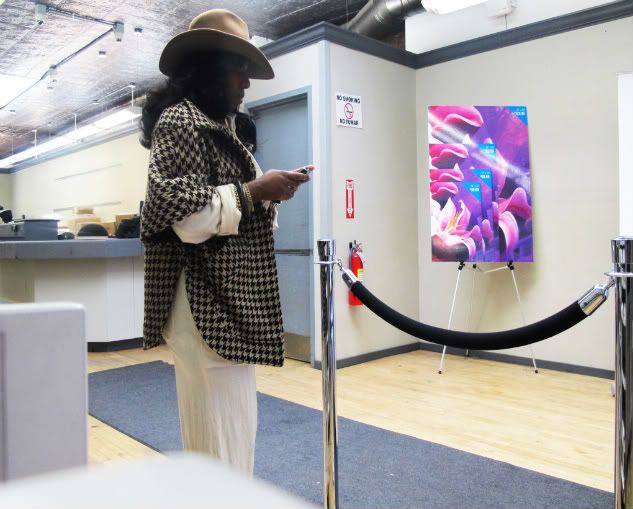 Went to Fed Ex to ship a package.
Experienced dry hands so I walked a block over to get Fresh hand lotion.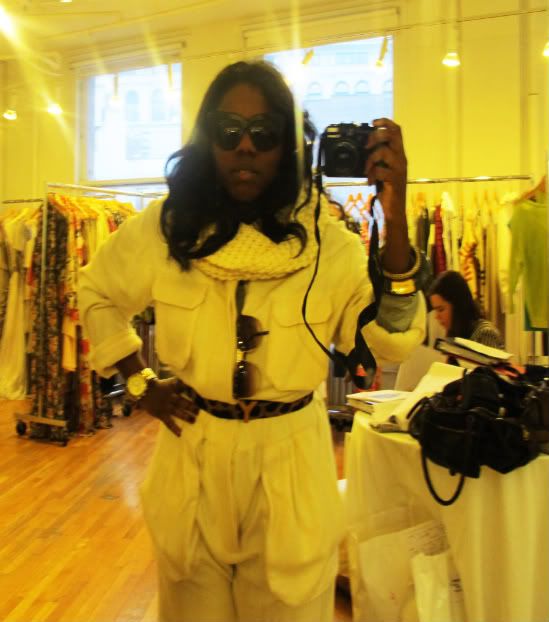 Tried on a pair of sunglasses from Nicole Ritchie's House of Harlow collection.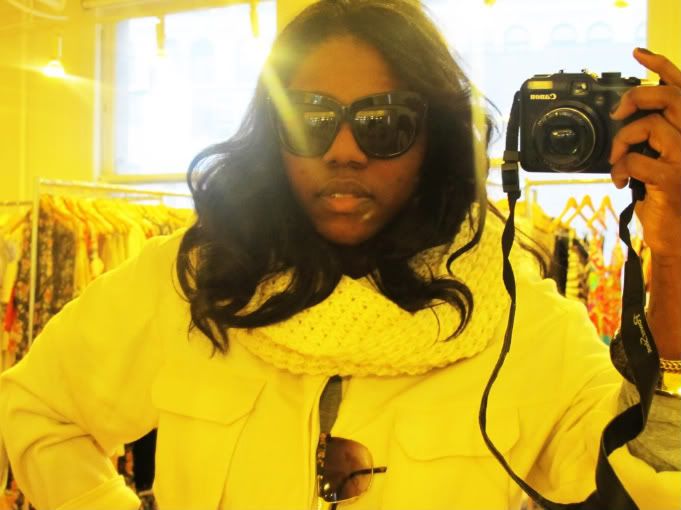 Took a close up picture as I realized, uhmmm I really like these.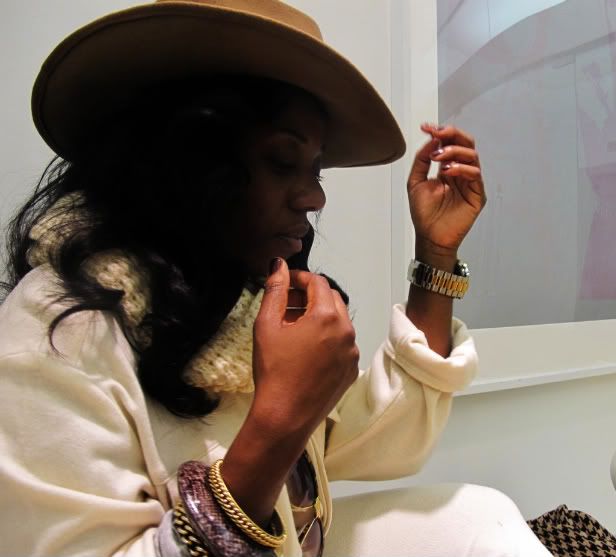 Googling my next location....
Day is still going though, Now I'm on my way to the next location! Gotta Run!! XO
Jumpsuit: Zegna Men's
Belt: YSL
Boots: Hugo Boss
Hat: Vintage
Jacket: Zara