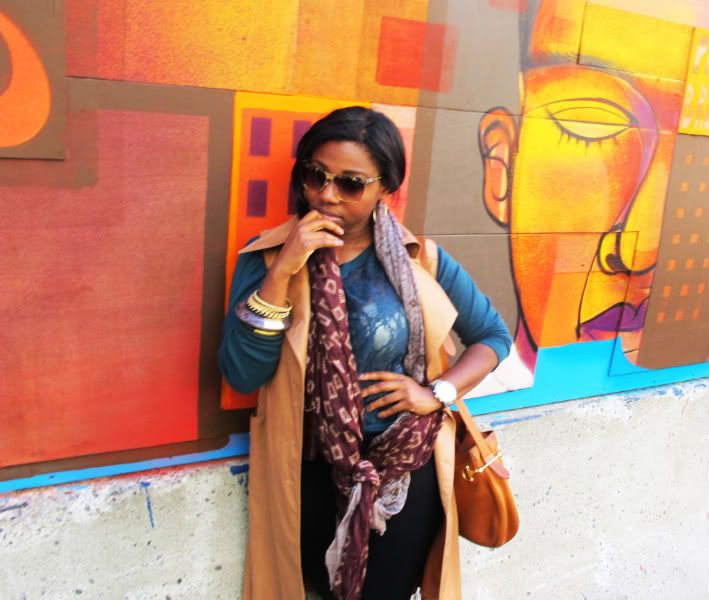 I love how Downtown Brooklyn is growing into a cosmopolitan residential and commercial community. It has its cons however, like traffic and noise, but art murals such as these maintain a sense of integrity and identity in the community. Its like you can't take what makes Brooklyn out of Brooklyn.
On to the look...
I had this trench coat for a few years now. I purchased it in a vintage store in Chicago and thought it be better used as trench vest similar to Celine's Spring 2010 collection (really though my arms just got to big for the tight cut sleeves :(). I decided to wear it as a vest.
I cut about 5 inches off the hem and used a seam ripper to rid the sleeves.