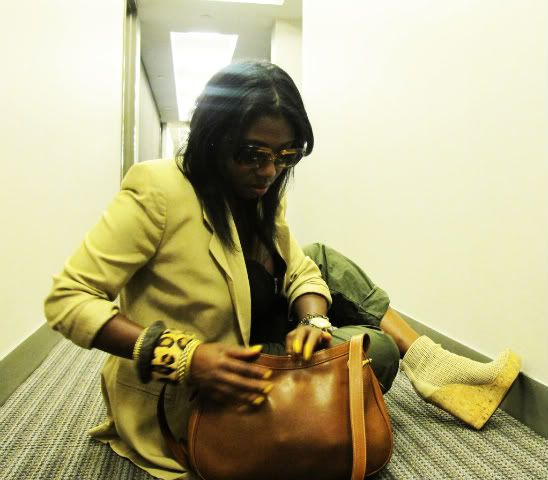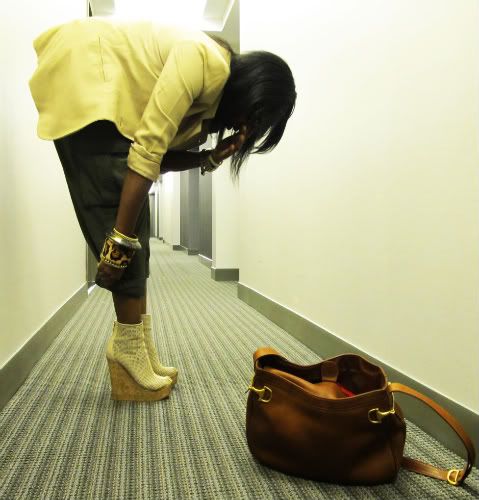 Every day, I rush out of my apartment! Seldom do I have one of those casual days where I am gliding out of my front door with my Ipod blasting through the airwaves and my handbag fully loaded with the day's necessities ready to go. Rather, I am spinning out of control, wrapping up a conversation, putting on my shoes all while going through my mental check list of everything I need to get through my day!
THE LIST:
Blackberry
IPhone
Dior Pouch which contains 5 different lip glosses as I am uncommital!
Make Up Bag which has concealer and 3 more lip glosses!
The latest issue of New York Magazine
Christian Lacroix Notebook
Wallet
Jacket by Emporio Armani,
Vintage Dior Frames,
Tank by Club Monaco,
Cargo Pants by James Perse,
Shoes by Walter Steiger