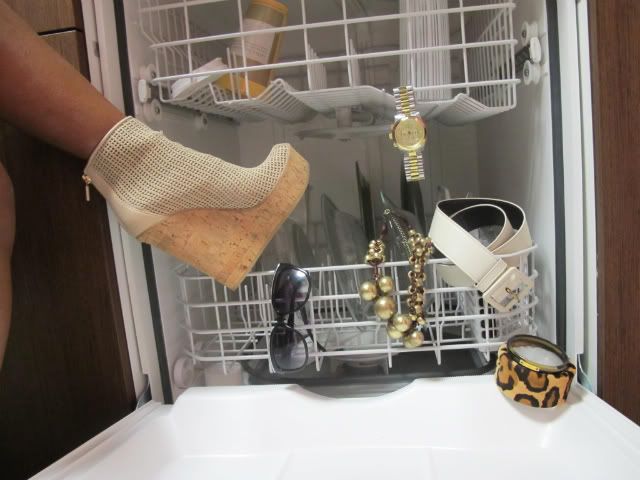 So what do you do when your dishwasher decides not to work?? Turn it into a backdrop for a photoshoot! My latest fashion highlights are the only sparkle in my broken appliance, so much for Cascade, I left it up to the accessories to light up the drab! These pieces are my latest wardrobe kickbacks! They are giving me what I need right now in order to avoid cleaning up Saks 40% off sale!
Shoes: Walter Steiger
Watch and Eyewear: Michael Kors
Cuff: Laruicci
Bracelet: YSL
Necklace: I can't find the tag, but I got it Loehmann's! This is why accessory designers need to brand their pieces!!