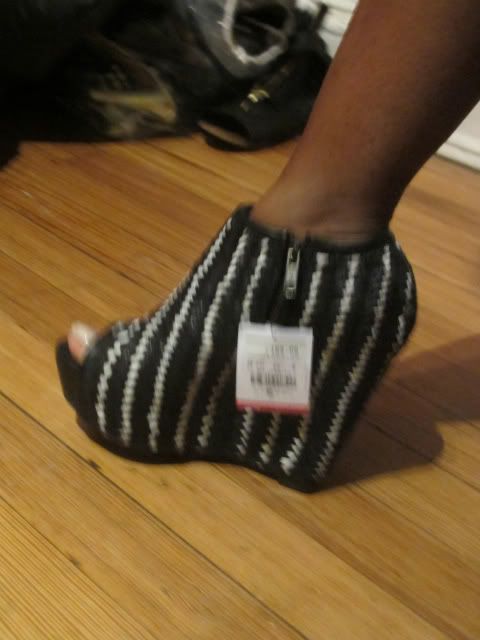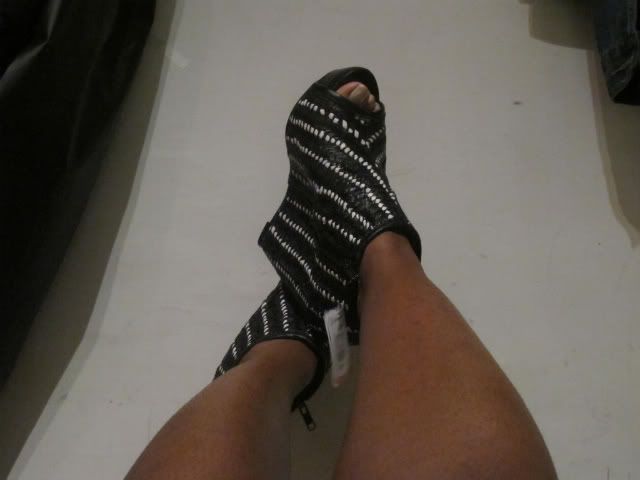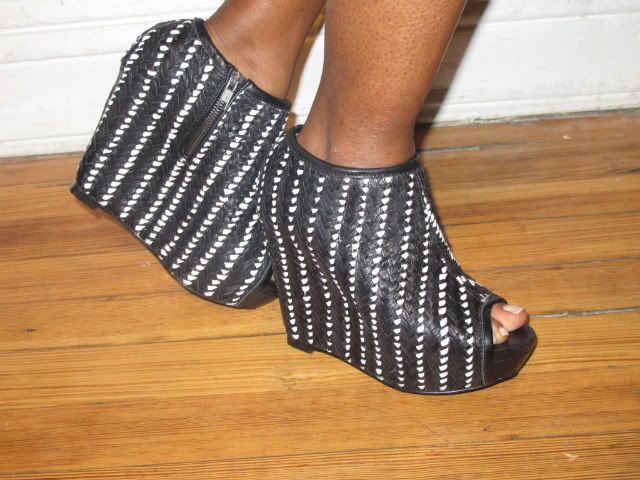 There are some shoes that hit the trends but don't strike the sexy chord. These basket woven pairs from Zara immediately caught my attention while I was dashing to the men's department. It was a combination of things, the height, the contrast of the black and white, the peep toe and most strikingly the vertical lines that seemed to promise unlimited height to my short frame.
I told my assistant to grab a 38 and a 37! We continued down to the men's department and I told the associate to hold the shoes for me, I needed a moment to ponder. She's used to my frenzy so she nodded and looked at my assistant with that "I feel for you look." I kept it moving, whatever, I treat fashion like a discovery hunt! You find the target, aim and catch your breath!
I waiting 4 days to try on the shoes (no I wasn't still trying to catch my breath...) I just felt like I liked looking at the shoe more than wanting to wear it. I knew instantly the problems. The shoe would make my legs look like tree trunks, but I wanted the challenge to style it and give it hope that it could become wearable for me.
I'll pair up some looks and keep you posted dahlings!
Its been a while. Thanks for checking in on the blog periodically! I appreciate each of you!
xoxo