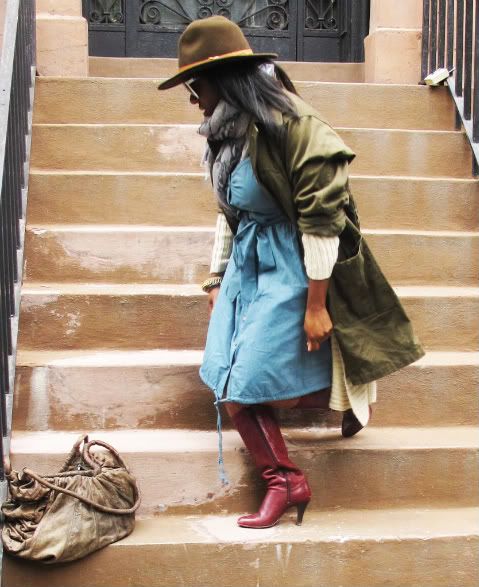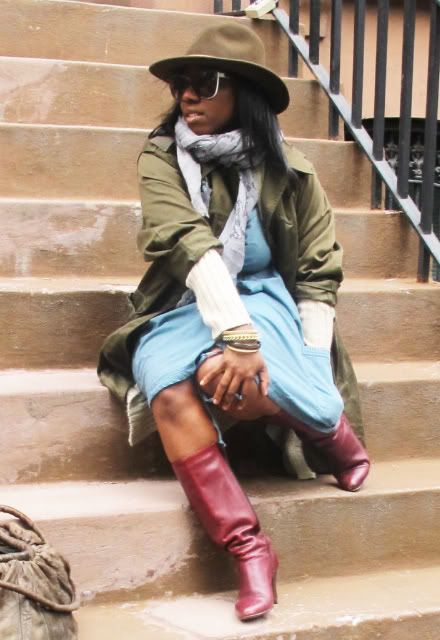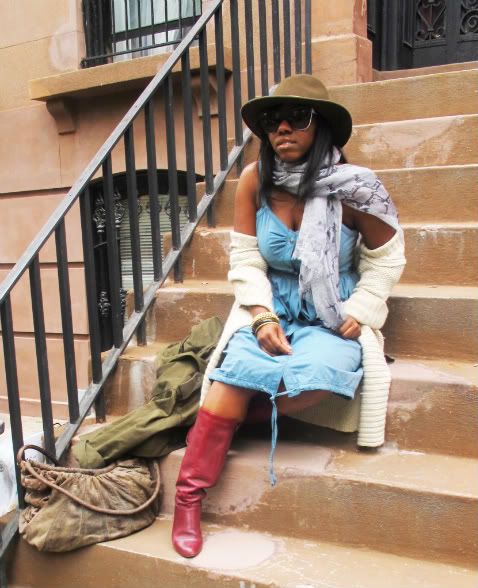 Everytime I take pictures on my stoop I think of all the damages i must have contributed to this poor structure. You can see the attempts at covering it up but... Dragging heavy luggage and trunks have taken a toll on the historic landmark but it made for a good back drop for my post today.
So remember a few weeks back when I attended the Zac Posen for Target sale? I'm wearing a dress from the collection. Out of all the pieces I pulled, scratched and fought for, this piece made the cut. The price point was good a well designed dress for $39.99 was a good ticket. Second the cut was flattering, and I would love to show you more but this weather we have been having in NYC has been the absolute worst.
I'll pull it up again for my summer moments.
Hat: Vintage
Eyewear: Vintage
Scarf: Club Monaco
Dress: Zac Posen for Target
Knit Wrap: BCBG
Military Jacket: Army Navy Store
Boots: Vintage
Handbag: Vintage
Bracelets: Yves Saint Laurent and Samantha Wills