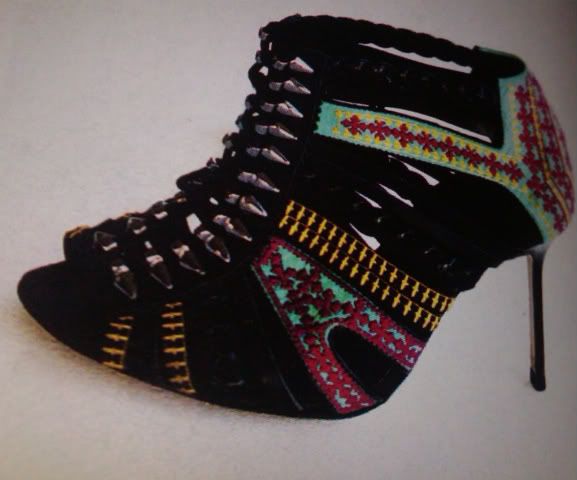 Shoe from Top Shop!! Need it NOW!! Under $400!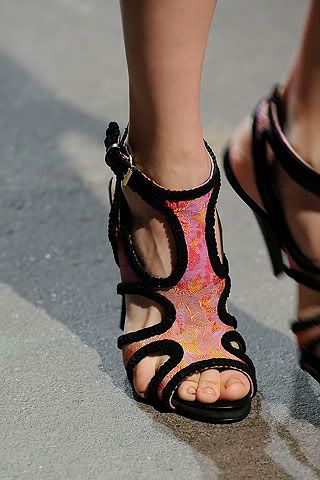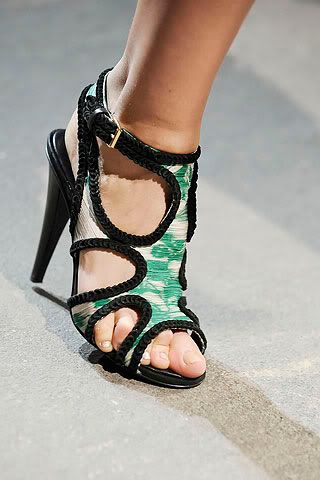 Selections from Giuseppe for Thakoon! We Adore, but can we afford right now... well...
Topshop really put their foot into this shoe! The fusion of the mini spears and the ethnic prints sends me to the Amazon and the Congo. It really gives the shoe kick a whole new level. This is one instance where going cheap is really not a loss...