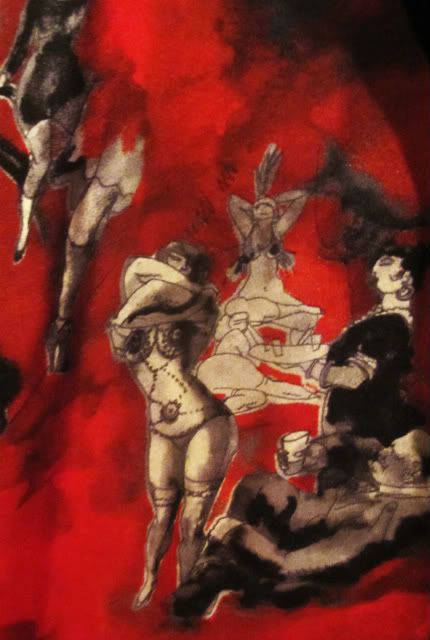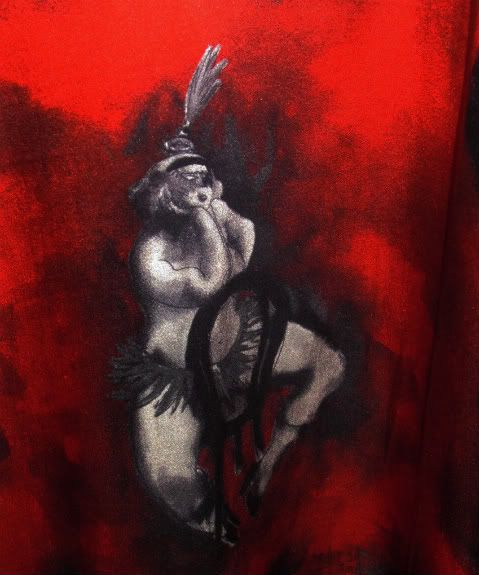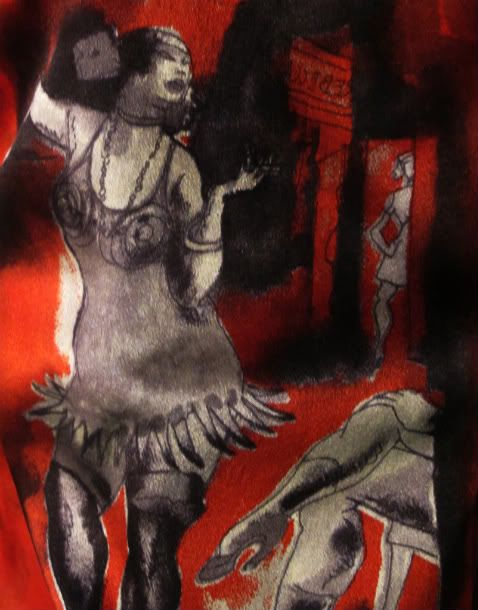 I'd like to have some brew with these ladies and ask them what would be a conservative thing to do! So many fanciful ideas run across my mind when I gaze deeply into this robe from Gaultier. As one of the original bad boys of fashion Gaultier has always told us that its in Vogue to step outside of our well mannered clothing and step into a groove that propels us to be outside of our comfort zone.
I feel that immensely in these illustrations!
I push the same sort of vitality in my life. Not only should we dress fashion but we dare to live it and flaunt it.